Life insurance and financial services companies faced a tough business climate over the last several years ― from the fallout of the pandemic, to rising interest rates and inflation, to the increased use of technology, to heightened customer expectations. LIMRA spoke with industry executives to see how their companies are handling these challenges and what they see for the future.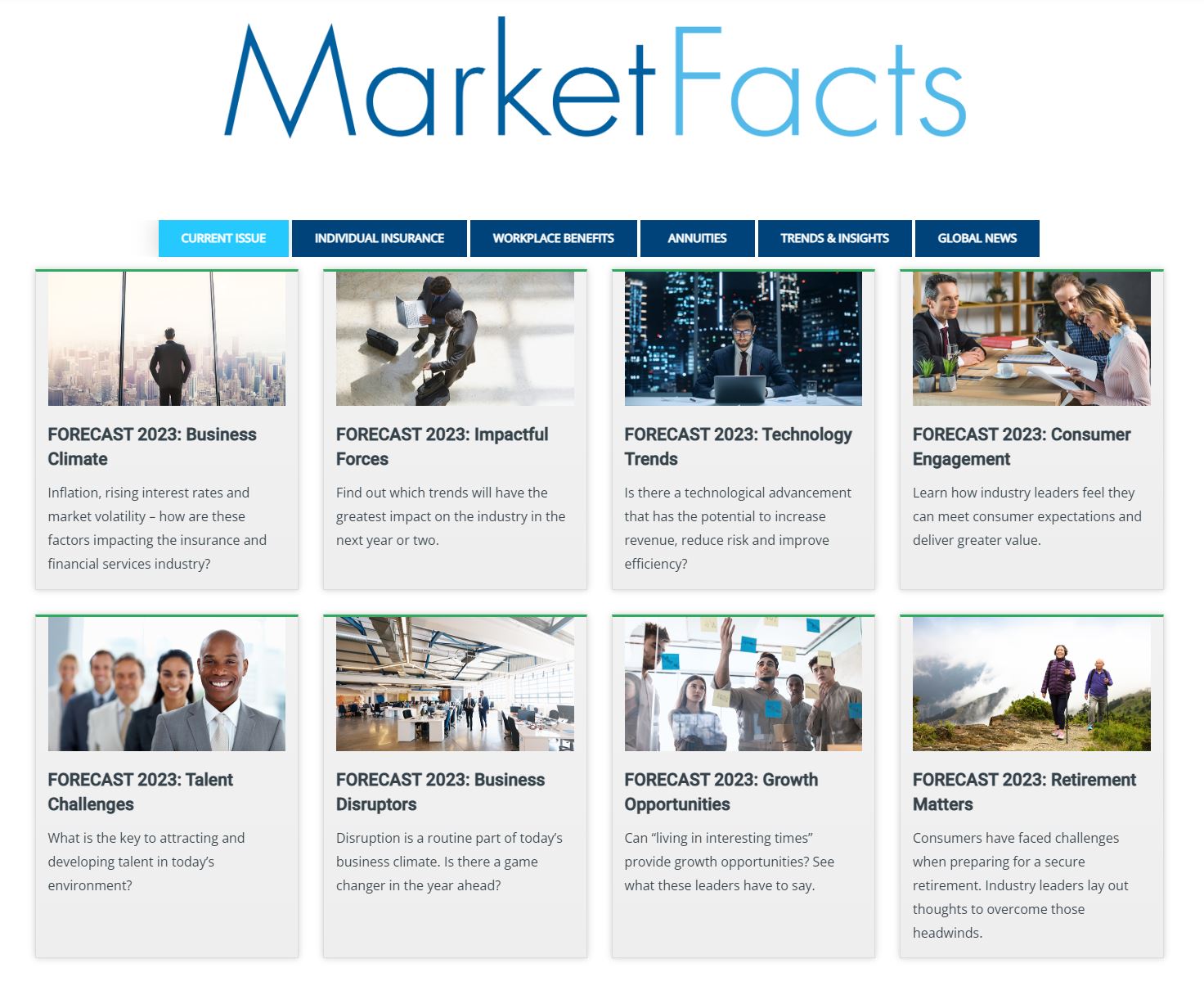 Rising interest rates — especially coupled with inflation — are bad news for consumers, forcing them to make tough choices about their spending. After the necessities, it may be difficult to afford life insurance or to fund an annuity or retirement savings plan.
"Inflation is forcing hard choices for families," says Mike James, executive vice president and head of Life and Wealth, NFP, "which will increase the household insurance gap in America. It's a harsh reality, but people must make decisions on where to spend their money, which doesn't go as far as it used to, and buying insurance often loses to household expenses. This makes it even more critical that we proactively articulate the value our solutions provide."
"From a carrier perspective," says Jasmine Jirele, chief executive officer, Allianz Life of North America, "compared to just a year ago when short-term [interest] rates were headed toward zero, the higher rate environment is welcome. It provides an even greater value proposition to consumers seeking income guarantees, especially those that have an increasing income component to combat elevated inflation."
The war for talent, lingering COVID impacts, and the economy also are in the mix of top concerns. "The permanent state of hybrid and virtual work will enable greater talent mobility across the industry, creating wage pressure and succession planning challenges for those not prepared to meet changing workforce expectations," says Wade Harrison, executive vice president and chief retail officer, Protective Life.
"We still have much to learn and discover about what the long-term impacts of the COVID-19 pandemic will be," says Brooks Tingle, president and CEO, John Hancock Insurance. "What we do know is that even the residual effects like deferred preventative care (mammograms and colonoscopies, for example), a rise in chemical dependencies, and the toll the pandemic took on mental health will all certainly have lasting impacts that we're just beginning to fully understand."
Another challenge on the minds of executives is the increasing use of technology. "Artificial intelligence [AI] is impacting all industries, and its effect will accelerate in the next few years for life insurance and annuity carriers, affecting underwriting, customer experience, and lead generation in particular," says Chris Blunt, president and CEO, Fidelity & Guaranty Life.
Gordon Watson, chief executive officer, AXA Asia and Africa, notes his company is making progress with AI. "The potential is tremendous, from efficiency improvements to stimulating innovations, but we are mindful of data privacy considerations and are proceeding cautiously."
Executives stress the need for financial education and guidance for consumers. Many note improving consumer knowledge can help increase interest in financial solutions and build trust. "I think there is a critical need for financial education and literacy," says Mike James. "We all have a responsibility to help people make better informed decisions around the products and services they choose to help them achieve their goals."
All these challenges bring opportunities for the industry. "As an industry, we need to continue to work with and educate regulators and legislators on the value our products and processes provide to consumers," says Mark Holweger, president and CEO, Legal & General America. "We as an industry need to be open to new ways of collaborating across companies to leverage individual strengths in support of serving client needs," he adds. "The digitization of the industry will open up new opportunities in this space."
To learn more about what executives see as challenges and opportunities for the financial services industry, see the latest issue of LIMRA's MarketFacts publication.