The decision to buy an annuity or not can be a complex one. Understanding the factors that influence an investor's decision to buy can help carriers design and market products and guide financial professionals' approaches when speaking to their clients.
A new LIMRA study finds while buyers list many reasons for their purchases, the single most important factor cited by the largest number of investors was the ability to generate guaranteed income while continuing to be able to access their account value. Other things that influenced investors' decision to buy include the interest rate or projected return of the annuity, the ability to annuitize the contract and receive guaranteed lifetime income, and protection of principal.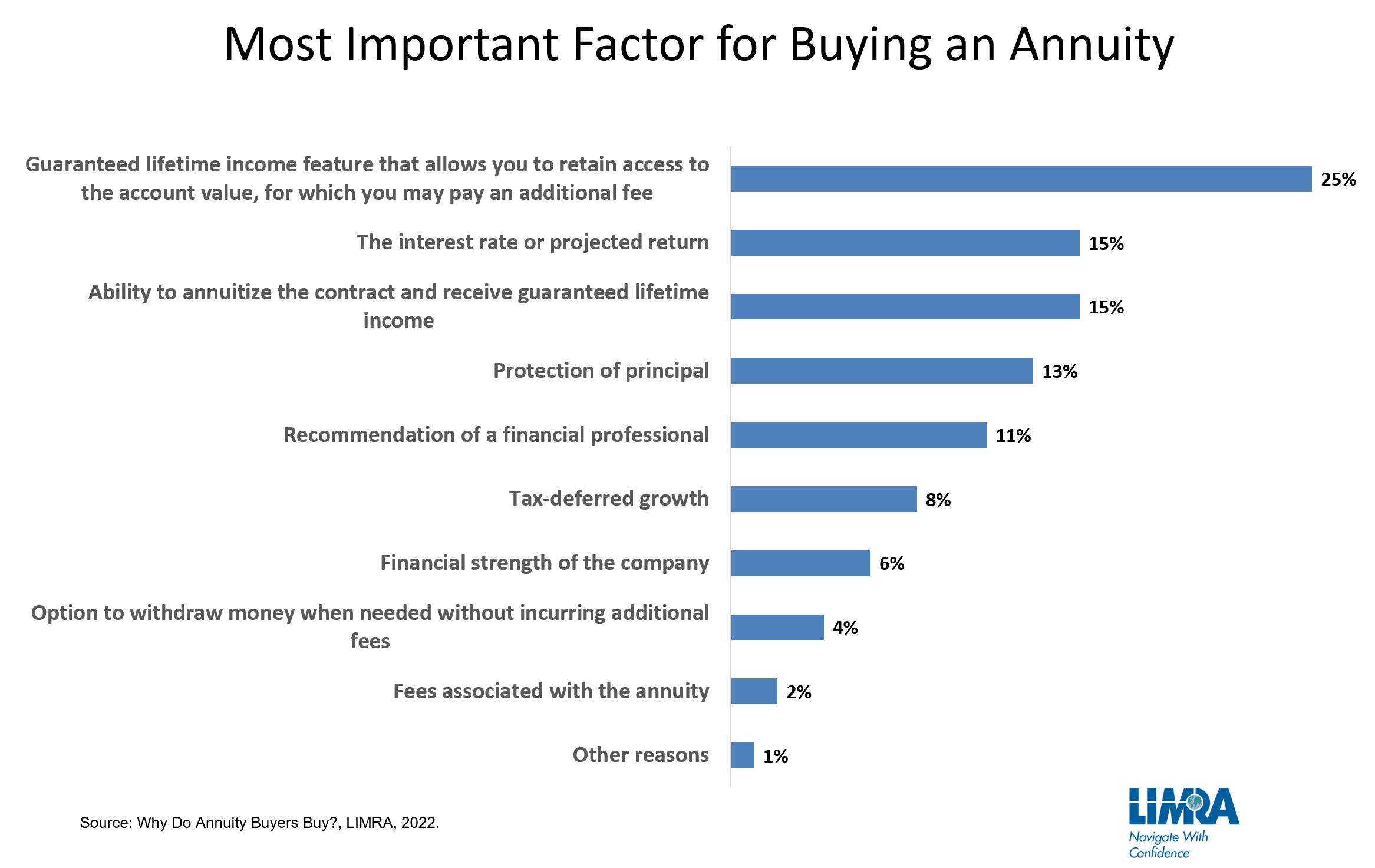 How Investors Intend to Use Their Annuity
Those who chose to buy an annuity plan to use them for many different purposes. Their reasons fall broadly into four categories: income, expense, accumulation, and legacy.
The majority of buyers say they will use the annuity to generate income (either to supplement Social Security or a pension or to generate guaranteed lifetime income).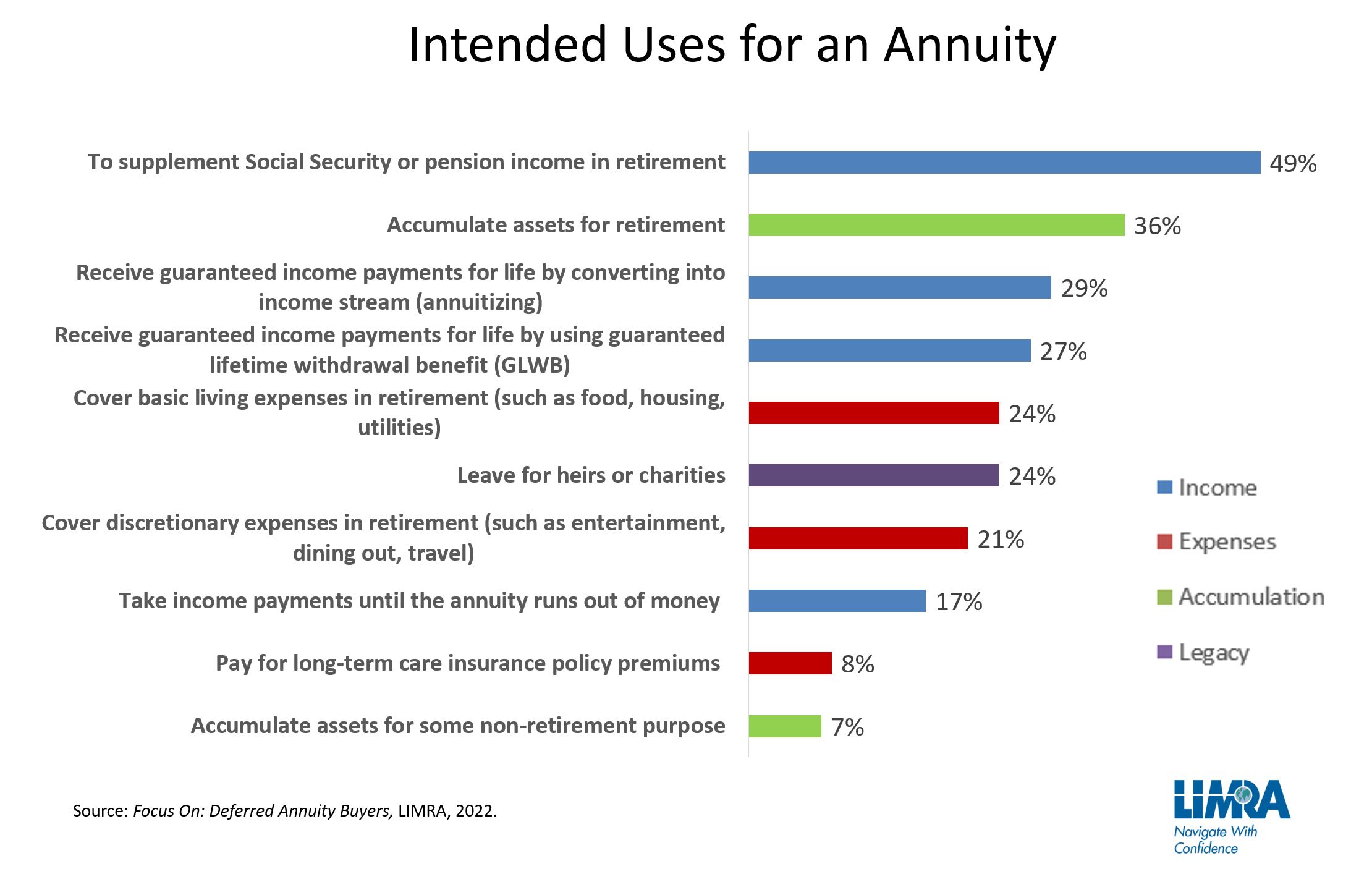 What is important to annuity buyers varies significantly based on their age and life stage. Older buyers, who often have more conservative investment allocations, are more likely to cite protection of principal. Younger buyers, who are less likely to have a pension and may have more unanticipated expenses, were more inclined to cite the guaranteed income features and access to their account balances.
Whatever the intended use, the vast majority of annuity buyers value their deferred annuities enough to recommend the purchase of one to family members, friends, and colleagues. This is especially true for younger buyers (ages 45‒54), 84% of whom would be "very likely" to recommend an annuity. Married buyers (62%) are also "very likely" to recommend an annuity, compared with 52% of buyers who aren't married. Of those who own more than three annuities, 68% said they would recommend them to friends or family members.
Understanding the mindset of recent annuity buyers can help the industry improve its products and services. As income-generating features are the most important attributes in the buying decision of deferred annuities, financial professionals should highlight these in their meetings with clients and prospects. Financial professionals can also leverage existing annuity owners to promote the value of deferred annuities. Testimonials and recommendations can result in greater awareness among the family members, friends, and colleagues of the owner, and may lead to referrals.
Methodology
Between May and July of 2022, LIMRA surveyed more than 900 investors ― all of whom were aged 45 to 80 and had household investable assets of $100,000 or more, who had met with their advisors within the past three years and discussed deferred annuities ― to learn what drove them to buy or not buy an annuity.